We've developed a very powerful content management system (CMS) exclusively for our customers. Our CMS solution allows you to update your site, easily, from any computer with a connection to the Internet. Using our CMS allows you to:



Upload files for download by your users
Edit text on many pages
Add/Edit/Remove items from a product database
Add/Edit/Remove item descriptions
Upload images or photos
Organize content into categories
Add/Edit/Delete entirely new pages
Add/Edit/Delete user accounts

Click on image to zoom in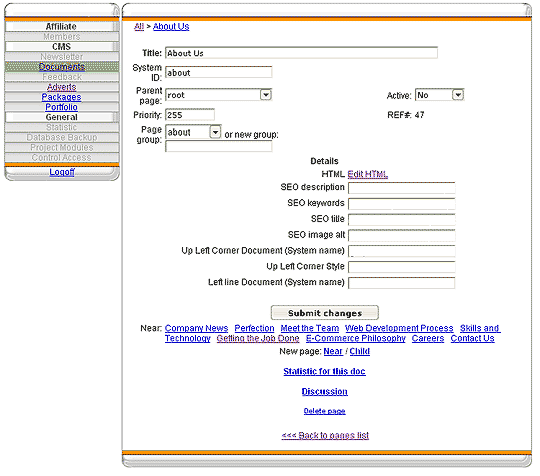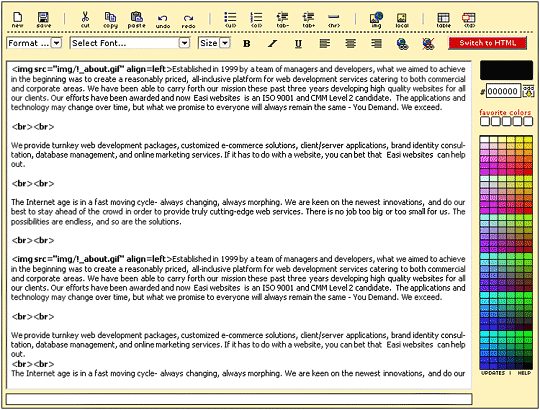 Our Statistics Module, which is a feature of our CMS solution, allows you to monitor every aspectn of your web site's activity. You can see who your actual visitors are, where they are coming from, what search engine and keywords they used, and much more. These statics help give you a significant marketing advantage.




Click on image to zoom in